75+ Beautiful Windows Treatment Ideas
Every part of the home is essential, including the windows. Beautiful window designs can only make the home stand out from the crowd. The beauty of it all is that you do not have to spend your life savings to give your window that unique and beautiful look. If you know how to choose carefully, you may never have to spend up to $30, depending on the number of windows to be given that new look. Below, you will learn about simple, but modern and unique window treatment ideas you can implement to make your home as beautiful as you have ever dreamt.
Wood blinds
It may not sound like a modern idea to you, but you will find it to be a unique window treatment idea. It can fit the windows in your library or den, not counting out the other rooms in your home. They are composed of natural wood slats, which can either be stained or painted. The treatment is classic and can complement many decorative styles in the home. They are easy to operate and simple to construct. You can choose among various finishes, like richly stained ebony, bamboo, and light pine. The slat sizes also differ one from another, and you can make your choice based on the level of light control and privacy you desire in the room. You can further accentuate its stylish look by topping with a valance or layering wood blinds drapery.
Faux wood blinds
This design can improve the value of the windows and home. It can give the room and its windows an uncomplicated look. Aside from being attractive and efficient, it is also affordable and effortless to maintain; it only requires a quick swipe once in a while. Additionally, it does not fray or fades. There is a strong semblance between wood blinds and faux wood blinds. However, the latter is far more affordable and durable. They are the best for a high moisture room, like a kitchen and bathroom. Also, they fit perfectly to windows in humid climates.
Shutters
You can make a bold architectural statement with shutters. They are beautiful and functional window treatment ideas. Additionally, they add a lot of value to the home. They can be used for controlling incoming light and can equally offer a lot of privacy when they are closed. Additionally, they can insulate against sound, cold and heat. Furthermore, they are timeless and add a touch of traditional beauty to the home. They also fit perfectly to any window in the home. If you want to add a royal touch to your home, then shutters are the perfect window treatment ideas to adopt.
Mini blinds
It is among the cheapest options for those in need of lowest cost window treatment ideas. They are basic and can control light and also provide privacy. They are available in various colors and made with different materials, like vinyl and aluminum. Their thickness level also varies, enabling them to solve light issues correctly. Additionally, they do not require excessive treatment or maintenance.
Conclusion
"Different strokes for different folks" – as they say. The options are many, and you can choose from them for your windows. However, make sure your choice agrees with the décor in that room where the window treatment is to be applied.
…
Whatever style of home you have, windows are one of the main things you see and the way you treat your windows makes a mood which upgrades your specific style. Like all parts of good outline, I need to give you the best exhortation, ideas and photographs to move you to settle on the best decision for your windows. Since I cherish windows, I have made a simple approach to consider windows to urge you to find another view. Keep in mind that window treatments are basically swaths of material, organized or hung or creased over an opening to the outside, a space sitting tight for you to unwrap!
Part 1: THE DIFFERENT TYPES OF WINDOW TREATMENTS
How about we get the nuts and bolts off the beaten path. First off, most window treatments can be named either blinds or shades. Blinds are in fact hard window treatments made out of versatile braces that can be tilted opened or shut when the visually impaired is brought down. Shades are raised or brought down by a cording framework or a spring part. More often than not, I utilize blinds and shadesinterchangeably for ease as these two terms make the biggest class out of window covers. Blinds and shades are completely adjustable, offer finish light and security control and have an interminable assortment of plan decisions and choices. Such huge numbers of decisions, so brief period!
Wood Blinds
I at first consider wood blinds in a nook or library, all things considered, they're at home in many rooms. Wood blinds are basically normal wood supports that are either painted or recolored. They are a great treatment, supplementing numerous ornamental styles and their straightforward development makes them simple to work. Many completions are accessible extending from light pine to bamboo to luxuriously recolored coal black. Distinctive support sizes are offered relying upon the level of control you'd like with respect to security and light control. For an a la mode look, I get a kick out of the chance to layer wood blinds with drapery or finished with a valance.
Artificial Wood Blinds
For the best esteem and for an uncomplicated look, artificial wood blinds are forever my first decision. Why? Here are some of my most loved words: moderate, proficient, alluring, and simple upkeep. That implies no blurring, or fraying and only a speedy swipe once in a while. I mean extremely, what's not to love? Artificial wood blinds closely resemble wood blinds, yet are more affordable and more strong. Since these blinds won't twist or blur, they are the best alternative for muggy atmospheres or high dampness rooms, for example, restrooms and kitchens.
Screens
Screens are dynamic as an engineering articulation and are practical and delightful window treatments, as well as increase the value of your home. Screens help to control approaching light, offer security when shut and help to protect against warmth, frosty, and sound. Screens include immortal, conventional advancement to any room. Screens are so noteworthy; they influence me to feel like the Queen of England in my nation house or an absolutely miserable sentimental in my shoreline bungalow.
Scaled down Blinds
In case you're searching for the most reduced cost choice in window treatments, smaller than normal blinds are your answer! They are a fundamental visually impaired that does the trap of giving security and controlling the light with a straightforward spot of the wand. Scaled down blinds are accessible in a variety of hues, diverse materials (aluminum and vinyl) and in addition distinctive thicknesses to understand all your light issues. Small scale blinds offer negligible treatment.
Board Track Blinds
Board track blinds are the best thing to happen to sliding glass entryways and extensive picture windows since vinyl vertical blinds! You can't beat these when covering an extensive space. A combination of drapery and vertical blinds, a progression of boards slide open and shut on a track framework. So cool. At the point when mounted to the roof, board track blinds can likewise be utilized as a room divider. The assortment of materials offered go from essential vinyl to sun powered screens to characteristic woven woods. Once your sliding glass entryways are furnished with crushing texture boards, you will end up being a board fan.
Drapery and Curtains
Window hangings and shades are the most enhancing window treatment and the terms are regularly utilized conversely as full length boards of material. Curtains add outrageous identity to a space, changing a room as blustery sheers or lavish velvet. While beautifying, they additionally channel or square light and might be lined for warm protection. Hung high close to the roof and hung close to the external edges of a window, curtains can make both the room and the window feel bigger. Curtains turn into an immaculate partner when matched with another window treatment, for example, an ageless wood dazzle, a protecting cell shade, or a rural woven wood shade. Curtains are the sweet of window treatments!
Cell/Honeycomb Shades
For protection and vitality productivity, cell (honeycomb) shades, with their little pockets of cells (think bee sanctuary and nectar) keep your temperature quiet. Those little takes trap air and help keep the warmth out in the late spring and the glow in amid the winter. Those honey bees are keen little hummers! Accessible in each conceivable shading, they're a perfect fit for most rooms and the cordless choices make them awesome for families with children or pets. Top down base up highlights are an unquestionable requirement have choice for keeping up protection while as yet giving light stream access.
Woven Wood Shades
While you may consider woven wood shades, normally alluded to as bamboo shades, as a match for tropical stylistic theme, they truly are unfathomably flexible. Woven wood shades run the array from easygoing and provincial to customized and rich. Made out of sustainable materials, for example, bamboo, reeds, or grasses, they are an ecologically dependable choice. Woven wood shades bring awesome surface into a room and are easily chic. I adore the nubby, tweedy look of wovens, regardless of whether I can't do the Rhumba.
Roman Shades
Roman shades give the rich impression of drapery with the usefulness of a shade that opens and closes effortlessly. Whenever shut, they hang like a board, similar to a decent solider and when raised, they overlap up and seem to be like a valance, similar to a cloud. Roman Shades are accessible in such huge numbers of textures, making a burst of shading or surface in your room. Diverse styles fit consistently into stylistic theme styles, for example, conventional, family-accommodating, and even contemporary. What's more, don't think shape prevails upon work. With roman shades, there are alternatives aplenty to browse like best down, base up or cordless or warm liners. Romans are upbeat to wander on the greater part of your windows.
Roller Shades
The possibility of a roller shade is quite straightforward. Whenever brought down, the shade hangs level close to the window sheet and when raised, it moves up onto a tube shaped pole. Loads of textures are an or more here: power outage material, sheer texture, and cloth and a palette of examples. Innovation today even enables you to print your own pictures, photographs, craftsmanship or plan on a roller shade. I have companions who have a hip bistro with their logo and menu imprinted on a shade and is mounted on the window confronting the road for moment promoting. A cordless lift choice makes an extra clean look. Roller shades are a direct, spending well disposed window treatment alternative.
Sheer Shades
Sheer shades are the best 2 for 1 window treatment available. You get the look of a texture shade with the usefulness of a visually impaired. They are light and breezy and rich. At the point when the shades are shut, the vanes can be tilted open for a sifted see or totally shut for protection. Obviously, sheer shades can be raised for a full perspective of your wonderful garden or child's play area or boisterous pets. Excellent in living and lounge areas, your room is similarly as imperative, as sheer shades in a room-obscuring texture promise you the rest you merit.
Sun powered Shades
Sun powered shades are extremely only a roller shade made with a screen material. In the event that you have a stellar view or simply need to bring the outside and light into your home, however you have to cut the glare and control the UV beams that stream in from your windows, sun based shades do the trap. They make a fine showing with regards to of separating the sun, yet your view to the outside is safeguarded. Obviously, the colossal in addition to is the vitality productivity as we as a whole need to spare the assets of our planet while bringing down our own vitality bills. Sun based shades are another "on drift" window treatment in our light fixated world.
Creased Shades
A more moderate other option to cell shades are creased shades which are really built with fresh creases falling down your window. The protection benefits don't coordinate a cell shade yet the look is very comparative. Many individuals question the light that gets through the gaps made by the ropes as the shade is brought down. In any case, an alternative is presently accessible to diminish those unattractive fragments of light, the "no openings creased shade." You needn't bother with an iron to keep those creases sharp!
Outside Shades
Outside shades are creative, lightweight and simply yell simple living. Produced using a sunlight based screen material, open air shades hinder the warmth, glare and harming beams. The breezy texture gives the breeze a chance to travel through for a cool wind, yet ensures and offers security. On the off chance that you live in an atmosphere with extraordinary sun, open air shades can be mounted to the outside of the house to keep the sun from achieving your windows and warming the place up like a stove. Open air shades are de rigueur (implies you gotta have them) for yards, patios, and other outside spaces for extreme outside living and engaging.
…
source: remodelaholic.com
source: sarahsarna.com
source: centeredbydesign.com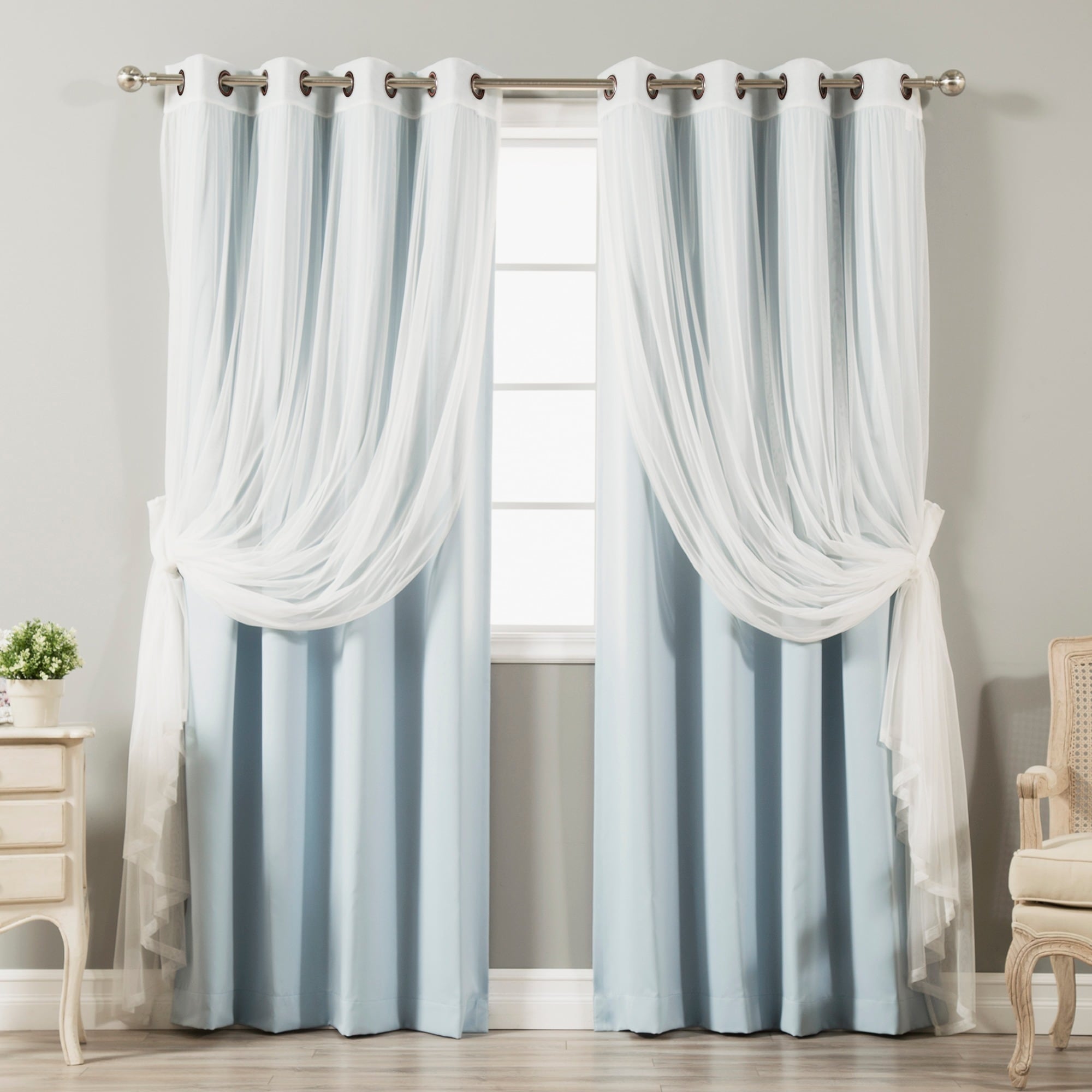 source: overstock.com
source: carlaaston.com
source: gratefullyvintage.com